Skip to Content
The City of Ottawa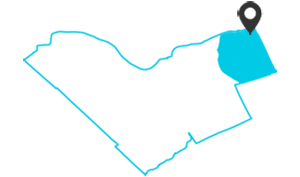 Denture Services & Solutions in
Orleans
Complete, Partial, Implant, Digital Dentures & More!
Ottawa South Denture Clinic is the industry leader in Ottawa and proudly serves the Orleans area with high-quality denture services. When it comes to dentures, everyone has their own unique set of needs. At Ottawa South Denture Clinic, we offer a wide range of denture types so you can book an appointment with us knowing you'll get the perfect dentures for your lifestyle. Whether you're looking for Suction dentures, Implant dentures, or need Denture repairs, we do it all!
Our experienced team of denturists provides outstanding patient care and it's what makes us the top choice for Orleans denture services. We only use the latest and greatest technology which allows all of our denture solutions to be fully customizable and uniquely tailored to your specific needs. Contact us today and get started on your journey to achieving your dream smile with a set of dentures from Ottawa South Denture Clinic.
Our Orleans Denture
Services
Suction

Dentures Spotlight

Lower Suction dentures created by an experienced denturist means you can eat, smile, and
enjoy life with newfound confidence. You don't have to worry about any awkward incidents of your
dentures becoming unglued mid-conversation or at a meal with loved ones. Some benefits that you
can look forward to are:
No lifting, no floating
Improved chewing ability
A more natural feel, almost like real teeth
A reduced need for implants
No messy adhesives involved
Fewer sore spots, which can be common with dentures
Customized to every ridge and detail of your gums for a suction fit

100%
Satisfaction Guaranteed
Along with our dedication to giving all of our patients high-quality dentures, our biggest priority is your happiness. We stand by our denture services 100%. If you ever have a problem with your dentures, we're here to provide a reliable solution.
We are proud to serve the Ottawa community and constantly have patients leaving our clinic happy and satisfied. We have a 5-star rating on Google, and we like to attribute this to our excellent customer service, state-of-the-art denture lab, and newest denture technology. All of this allows us to guarantee a set of dentures that will be comfortable, fit well, and look amazing. Contact us today to learn more about our denture services or to Book a FREE Consultation.


Most personable and welcoming! Very professional and supportive during visits. His work is none to compare, precise and natural looking appliances. Easy to converse with and will make recommendations when required. Follow-up visits are never an issue. My experiences has always been very positive. Thank you
There is no question about it , Eugene deserves 5 stars plus.
I found the procedure to have suction dentures was extremely well thought out with Eugene explaining every step of the way carefully and with a lot of patience. He also has made very sure, after having made the dentures, that any small readjustments are done, even by visiting my home to do this! I now have a very comfortable set of new teeth, firmly gripping my gums by suction, yet removable every night for cleaning!
High caliber expertise and professionalism. Eugene has done an amazing job with my mother complicated dental reconstruction work and I am more than grateful for his exceptional quality care.