Skip to Content
Experts in
Implant

and

Suction Dentures
Serving Ottawa & Surrounding Area
At Ottawa South Denture Clinic we are leaders in the field of Complete, Partial and Implant dentures. We specialize in state-of-the-art Suction dentures technique (most comfortable and stable denture system available in today's market without surgery), Implant dentures, repairs and relines. As of 2021 we also offer Digital dentures to our patients. We combine an outstanding patient care, the latest denture technologies and welcoming atmosphere to create the ultimate denture experience for you. We will restore your beautiful smile, improve your oral health and help you regain your confidence. Our denturist, Yevgeniy (Eugene) Sorokatyy works directly with you, helping you achieve your most natural look and best function. All our dentures are customized in our fully equipped on-site lab. We are so confident you would love our services, we provide 100% Happiness Guarantee.
We are conveniently located at 2210 Prince of Wales Dr., Suite 701, just south of Hunt Club Road, easily accessible from anywhere in the city.  By bus, routes #80, #96 and #187. Our facility is wheelchair accessible, has plenty of free parking, and located on the main level, in the south building. New clients and emergencies always welcome!
Introducing
Digital Dentures
Ottawa South Denture Clinic is excited to be one of the first clinics in Ottawa to offer Digital dentures to our patients. Digital dentures use a revolutionary new technology that recently came into the market, challenging the traditional (analogue) way of fabricating oral appliances. The term "digital" refers to the technique and process involved in the fabrication of modern denture appliances. From faster turn-around time to more precise fit, 3-D printed and milled dentures are the best options available on today's market. Duplicates take only hours to make and a take-home try-in option that can serve as a backup denture is available. Read more about the process and its benefits or CALL US TODAY  to book a complimentary consultation.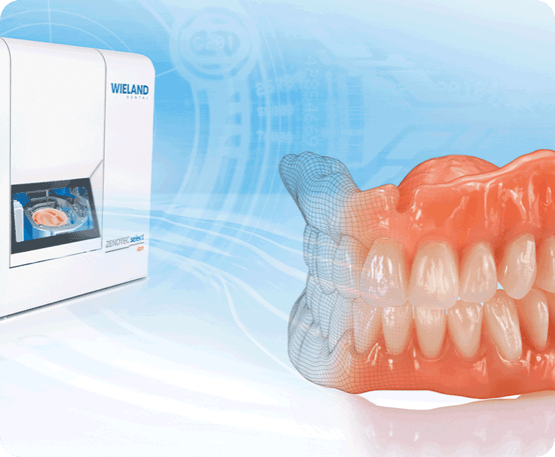 How We Can
Help You?

I have no natural teeth
(I need Full Dentures)
If you have lost all of your natural teeth, it doesn't mean that you have to compromise on your life. Be confident with your smile, speech and eat whatever your heart desires with Complete dentures built with the highest level of detail and care.

I have some of my natural teeth
(I need Partial Dentures)
Missing one or more of your natural teeth? Restore your smile and ability to eat properly with Custom Partial Dentures. Designed to seamlessly replace missing teeth while giving you comfort, functionality and confidence.

My dentures are loose
Existing dentures don't always have to be replaced when they start to be loose. Say goodbye to denture adhesives and restore the fit of your existing denture to "like new" fit with professionally done, same-day reline.

My dentures are broken
Put that crazy glue down and call us for a professional on-site same-day repair. Let us bring your broken dentures back to its original glory.
Our Ottawa South Denture Clinic
Services

100% Happiness

Guaranteed

Our #1 priority here at Ottawa South Denture Clinic is your happiness! Which means we stand by our service 100%, no matter what, no questions asked, no ifs, no ands, no buts. If you have a problem, we will solve it. Fix it. Create a new denture for you. Whatever it takes. Just reach out to our Customer Happiness Team. We're here for you. Happiness Guaranteed.
12 Reasons

To Choose
Ottawa South Denture Clinic
Satisfaction guaranteed or your money back
Full range of options depending on your needs and budget

Same day repairs and relines
Exceptional customer service
No obligation, Free consultation
On-site Digital Lab ensures the highest quality work
Electronic billing to insurance company
Denturist Association of Ontario fee guide pricing

We speak Russian, French, Arabic and English
We accept OSDCP, ODSP, Ontario Works, Veterans Affairs, NIHB

Goodie bag with gifts and offers from local businesses
Areas
We Service
Ottawa South
From Billings Bridge to Hunt Club, Alta Vista to Rideauview, we've got Ottawa South's denture needs covered. After all it's right there in our name! Whether you need new dentures in Ottawa South, Denture repairs or a Denture check-up, count on Ottawa South Denture Clinic!
Riverside South
Located just up the road a short drive from Riverside South, Ottawa South Denture Clinic is a trusted provider of dentures and denturist services. Cross your bridge of choice and make your way to our clinic on Prince of Wales Drive for new dentures, Denture repairs or a Denture check-up.
Nepean
From Barrhaven to Baseline, Centrepointe to Crestview to Country Place, Ottawa South Denture Clinic is here to serve all your denture needs. Whether you need Complete Suction dentures, Partial dentures, Denture repairs or a check up with the denturist, count on Ottawa South Denture Clinic.
Gloucester
From Beacon Hill and Cyrville to Findlay Creek and Leitrim, Gloucester's denture needs are taken care of at Ottawa South Denture Clinic. We make dentures on site and have a world-class denturist here to take good care of you, whether you need Complete dentures, Partial dentures, or Denture repairs.
Russell
Ottawa South Denture Clinic takes great care of all of Russell's denture needs, from Complete dentures and Partial dentures to Denture repairs and Denture check-ups. We're located just a short drive from Russell, Ontario, on Prince of Wales Drive in Ottawa South.
Embrun
Looking for a denture clinic close to Embrun? Ottawa South Denture Clinic has your denture needs covered. From Complete dentures, Lower Suction dentures and Partials dentures to Immediate dentures, Denture repairs and Denturist check-ups, count on us.
North Dundas
From Hallville to Winchester to Chesterville, we've got North Dundas' denture needs covered. Whether you are new to dentures and are wondering which you need, Complete dentures or Partial dentures; or you have dentures but need Denture repairs or a check-up, count on Ottawa South Denture Clinic.
Metcalfe
Looking for a denturist or denture clinic near Metcalfe? Ottawa South Denture Clinic is here to serve you. We're just a short drive up the road, without all that Ottawa traffic to deal with. From Complete dentures and Partial dentures to Immediate dentures and Denture repairs, count on Ottawa South Denture Clinic.

Most personable and welcoming! Very professional and supportive during visits. His work is none to compare, precise and natural looking appliances. Easy to converse with and will make recommendations when required. Follow-up visits are never an issue. My experiences has always been very positive. Thank you
There is no question about it , Eugene deserves 5 stars plus.
I found the procedure to have suction dentures was extremely well thought out with Eugene explaining every step of the way carefully and with a lot of patience. He also has made very sure, after having made the dentures, that any small readjustments are done, even by visiting my home to do this! I now have a very comfortable set of new teeth, firmly gripping my gums by suction, yet removable every night for cleaning!
High caliber expertise and professionalism. Eugene has done an amazing job with my mother complicated dental reconstruction work and I am more than grateful for his exceptional quality care.